What Would
The Community Think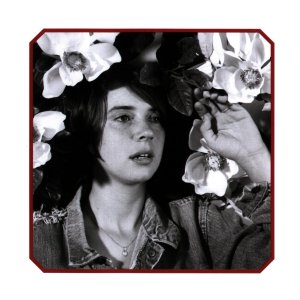 Moon Pix
1998, Matador Records,
OLE 286-2 CP

January 1998 Chan Marshall hit the studios together with Mick Turner and Jim White of the Dirty Three. Most of the songs of of Moon Pix were recorded by this trio in Melbourne Australia.

Musically the album seems to offer more variety than previous Cat Power albums. The slow tempo which has always been a characteristic of Chan's music remains but each song has it's unique instumental ensemble.

No doubt Chan will have been pleased by this as she has never been pretentious about the complexity of the musical show that she puts on when preforming. Still, in all its simplicity 'Back of your Head' is a perfect example of how compelling she can be on her own.

The Lyrics on Moon Pix seem more deliberate and thoughtful than the previous albums. Still heavily on the confessional side the themes of transformation and alienation prevail. Color and the Kids is the longest ballad and has Chan playing the piano to accompany a moody stream of consciousness.

With Moon Pix Cat Power appears to be taking a more experimental approach. The result is an album which is more varied and may therefore appeal to a wider audience. It's also likely that certain songs will stand out to the listener more than others. My initial favourites are the first track 'American Flag' and my choice for a single 'Metal Heart'.

...but what do I know. Matador in it's infinate wisdom has decided to pick out
Cross Bones Style as the single. They've even shelled out for a video which can
be downloaded from their web site.